Who is Ed Cantu and why you should trust him?
Ed Cantu is a top performing veteran insurance agency owner of 30 years with numerous achievement and service awards who represents some of the largest insurance companies in North America. Ed's Agency is highly recommended by his clients and his peers because he and his team of knowledgeable insurance agents have excellent customer service skills and know how to treat you right while maximizing your protection.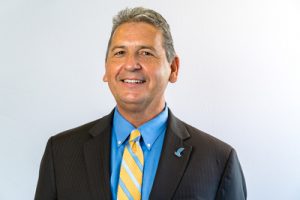 He is one of the great insurance minds in the field who is on the forefront of Industry changes in Texas so that you have the most up to date information to protect you best.
Ed received his BBA from Texas A&M University-Corpus Christi in 1981 and is a native Corpus Christian who understands the ever-changing Texas and Coastal Bend Insurance market.
He and his wife Pam are active in the community with Church and organizations like March of Dimes and The Coastal Bend Emmaus Community. Ed is an Alumni of Leadership Corpus Christi and serves on the boards of the Corpus Christi Chamber of Commerce, The Corpus Christi Convention and Visitors Bureau, Texas A&M University-Corpus Christi Athletic Foundation, Builders Association Corpus Christi Area, The Greater Corpus Christi Hospitality Association, Leadership Corpus Christi Alumni Association, and is the President of Texas A&M University-Corpus Christi National Alumni Association. He is also an active member of the Corpus Christi Association of Realtors were he serves on the Public Relations and Governmental Affairs Committees
Ed Cantu Insurance Agency is the premier Corpus Christi Area Home Insurance Specialist. Ed and his knowledgeable team of agents have helped protect and build their client's assets with the best value possible since 1985. Let them protect you and your Home with the best protection possible! Ed and this team are Highly recommended because they care, and ask you what is most important to you. They listen to your concerns and recommend the best protection available.
If you'd like to get started with a complimentary quote and/or policy review, we'd be happy to help you any way we can. Simply complete the fields below to get started online in a matter of seconds.
We appreciate the opportunity to help you, and look forward to servicing your insurance needs! Feel free to call us directly if you have more detailed questions.